Charming Moonbear
by Helen
(Leyland Lancashire uk)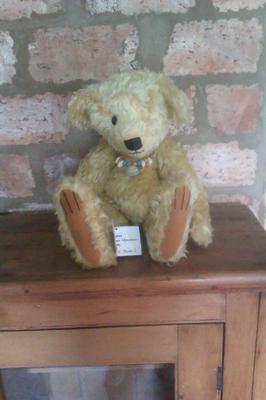 moonbear
I found this lovely bear at my mother's. I know nothing about it. I've tried to research on the web but found nothing on the artist or maker. So very sad I would love to know more about this charming moonbear. Can anyone help me.


Comment
Well I have never come across this bear before. Hopefully someone else who visits will have some information for you.
Join in and write your own page! It's easy to do. How? Simply click here to return to Brown Teddy Bear Pictures.
If you enjoyed this page, please consider sharing
 it with your friends: