1970 Tebro Teddy
by Nikki Bennett
(Congleton)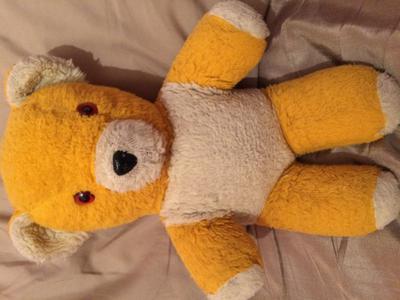 1970's teddy bear
My teddy was bought for me in 1973 in the UK as a Christmas present from my Dad. As my Mum and Dad had recently divorced my bear 'Lucky' went everywhere with me and reminded me that my Dad was never too far away.


Lucky has no labels or tags, he has a yellow head , arms , legs and body with a white muzzle, tummy , four white paws and ears . He has reddy brown eyes with black pupils and a black plastic nose. I think he may be a Tebro teddy of sorts.
I hope someone can help me to identify him and where he was made and by whom, would be much appreciated , thank you.