Brown Teddy Bears Picture Gallery
Welcome to our brown teddy bears picture gallery, with bear pictures submitted from all over the world by readers like yourself. 

Help us create the Web's biggest FREE teddy bear resource by submitting your own brown bears for inclusion. Simply use the form here.
The classic teddy bear is of course brown in colour and is the father of all other bears that have followed.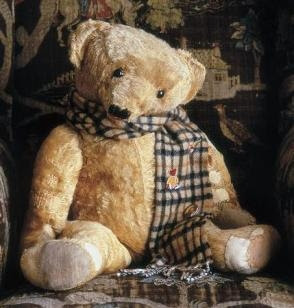 The original teddy bears made during the first part of the 20th century were based on previous versions of toy bears which in turn were based on their real life counterparts. So the classic look for the original teddies was to be brown in colour, with a hump and claws. However the main difference between this new child's toy and previous bear toys, was that the teddy bear was a friendly character and not fierce and something to be afraid of.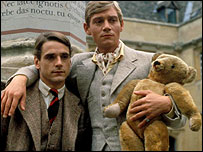 Of course teds have been made in all sorts of colours and patterns but when we all think of a teddy bear it is usually a lovely cuddly brown one. But brown can be many different shades from a bright golden brown to a very dark almost black brown, for this page all hues are included. 
An example of a famous early brown bear is Aloysius, who was made by the American Company Ideal in 1907. Aloysius became famous for his role in the very popular TV drama of Brideshead Revisited in the 1980's. 
Aloysius didn't always lead a very glamorous life and for the first 50 years of his life he spent sitting on a shelf in a grocery store. It wasn't until he was given to the famous teddy bear promoter Peter Bull in 1969 that his life changed forever.
Submit Your Brown Teddy Bear Picture Here
Please type at least 150 words to go with your submission. The more you can tell us about your bear, why you love him etc the better.
Comments
Click below to see contributions from other visitors to this page...

If you enjoyed this page, please consider sharing
 it with your friends:
Back to the top of this Brown Teddy Bears page
Back to main Teddy Bear Pictures page
Back to main teddy bear home page