Teddy Bear Identification and Valuation Tips
Teddy bear identification is key to any serious teddy bear collector, especially as there are some fake antique teddy bears out there.
Unfortunately many antique and old bears have lost their labels and tags and this means that other characteristics have to be observed to try and identify the bear's origins.
Of course it would be impossible to try and list all of the individual maker bears individual characteristics here (See my antique bears pages for individual characteristics). However I can give you some starting pointers to get you on the right track.
We will also talk about antique valuations for teddies as well as record keeping.
Want To Know More About Your Bear?
New Submissions Temporarily Suspended Due To Demand
Although I am unable to Identify your bear individually (although I will always try and help where I can), I have provided this resource where you can submit your teddy bear details and allow visitors to the site to try and help identify your bear for you.

After all there is a wealth of teddy bear knowledge out there among all the collectors and teddy bear lovers. So why not pull our collective knowledge together and help each other with teddy bear identification.
Click Here To Submit Your Bears Details
Teddy Bear Identification
Research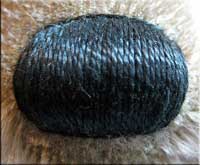 There simply isn't anything that can replace research and experience when it comes to teddy bear identification. So it is important that you read as much as possible about teddy bears and their makers and also handle as many old bears as possible. 
Visiting auctions, antique centres and teddy bear fairs will enable you to see and possible handle bears. It will also give you the opportunity of talking to experts in the field of arctophily. 
Over Time you will develop a sixth sense about whether or not a bear is for real and also who there possible maker is. 
Teddy bear Identification isn't always easy but when looking at bears the main things to keep in mind and learn about are: 
The difference between Mohair and artificial plush. Over time you will get to know the difference in feel. There is a more drastic way of telling, by burning a small amount or pulled our fur, real Mohair leaves an ash whereas artificial plush leaves a sort of plastic residue, but I don't think many antique dealers would like this. 
The difference between Kapok and wood wool. Kapok is very like and soft to the touch, whereas wood wool is heavier and will crackle as you squeeze the bear.
Body Shape
Length of limbs
Muzzle shape and size
Humps and other distinguishing features
Materials used for the eyes, pads, fur and stuffing
Teddy Bear Valuations
What makes one bear more valuable than another? Good question and one that is not always that easy to answer, but there are few things which definitely affect their price. These are: 
Bear manufacturer - generally bears which have been made by companies which are world renowned for producing quality teddy bears, such as Steiff, Bing and Schuco will command a high price. 
Condition of the bear - Naturally the better the condition, especially if it a very old bear, the higher the price. 
Labels and tags still attached - Bears stiff attached to their original labels will always be more highly prized. 
Age of the bear. - pre World War one bears are the most sort after but other bears from the 1920's and 30's are also commanding higher prices. 
Rarity - The fewer there is of something the better when it comes to the antique market and the same is true in the world of collecting teddy bears.
History - Sometimes if a provenance is attached to a bear and can be proved as true can also give a bear a boost in its price. 
The value of antique teddy bears is changing all the time but to get a general feel for the sort of prices which some bears can command you can either subscribe to auction houses who hold teddy bear auctions and see what the guide prices are for the bears. Or you can check online with a site such as Millers who report the sale price of recently sold bears.
Record keeping
This may sound rather boring but a collection can soon outgrow your memory and if you are a serious teddy bear collector you will need to know just how much you paid for the bear and other important factors which may affect its sale in the future. 
Insurance companies also like to have comprehensive details when insuring a specialist collections so the more you have the easier and more comprehensive insurance you will be able to acquire.
Records can be kept on cards or on computer but as a general rule you should keep records of:
Price paid
Where bought from and when
A photograph of the bear (front and side views)
Make of bear
Date of manufacture
For the most serious of collector it is also advisable to note:
Label details
Any damage and repairs
Dimensions 
Materials i.e. glass eyes etc
History if applicable
Make sure a number is given to each of your records and a corresponding number is attached to each bear.
Next - Where to buy teddy Bears
Can You Help Identify These Teddy Bears?
If you recognize any of these bears please click the picture and comment on that page.
Use This Form To Submit Your Teddy Bears Details
Can You Help Identify These Submitted Bears Below
Click below to see contributions from other visitors to this page...

If you enjoyed this page, please consider sharing
 it with your friends:
Back to the top of this teddy Bear Identification Page
Back to Teddy Bear Collecting Page