What kind of bear is he?
by Kelly Orshonsky
(Wylie, TX, USA)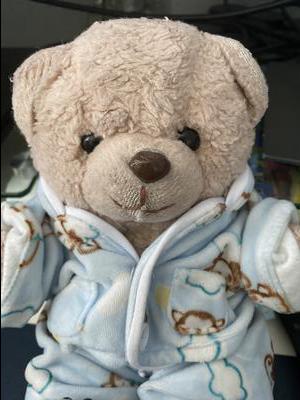 My teddy bear after a mouth was added.
I got my bear in June of 1995 the day I was born. I have never seen any other Bear like him besides the bear I got 1-3 years later when this guy went missing. She is the same size but has a few little differences so I don't know if they are the same kind of bear. He is between 8-10 inches and has a rock nose. I think he has a mohair type fur. He has rock eyes and just the sweetest face. He didn't come with a smile when I got him, but one was added later. The other bear that is like him, came with a smile. I was given this bear as a gift from a family friend and he doesn't remember where he got the bear. The other bear that looks like him, was bought by my mom, but she also has no idea where she got her. Does anyone know anything about these bears because I want to get them for my children when I do have them. They hold the most special place in my heart and would love to get a few more.


FYI, the bear with the black nose is the second bear I got. The bear with the brown nose is my first bear. I love them both so much and would love to find more of either one. The bears came naked. A dog ate his original nose so I had to replace it so that's why they look different.