Gund Bears
Gund bears have to be one of Americas most respected teddy bear companies. The company was founded in Norwalk, Connecticut in 1898 and is still trading today over a hundred years later. 
Gund teddy bears are known for their quality and hug ability and indeed the company promote themselves as having "The world's most huggable bear". 
Although the bears are no longer made in America, the quality of the bears still remains high and indeed the founder of the original company prided himself with the fact that he only used the best materials available. 
There is no one single design for a Gund and so recognising one does rather rely on them having a label.
Gund Teddy Bears The History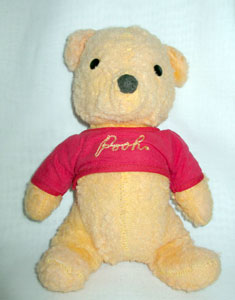 The company was founded by a German immigrant called Adolph Gund in 1898. Originally the company made belts and novelties including some soft toys. 
It wasn't until 1906 after the company had moved to New York that a range of teddy bears in four sizes were added to Gund's product range. 
It was at this time that a Jacob Swedlin a Russian immigrant, joined the company and in 1925 when Adoph Gund retired, Jacob took over the company. The company remained in family hands right up until 2008 when the company was bought by Enesco. 
The Gund name lives on and so does the quality and reputation for the brand. 
Collecting Gund Teddy Bears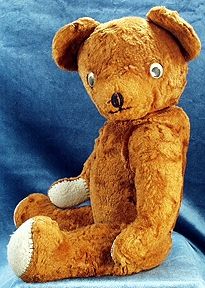 Early Gund bears are very sought after, especially their early Walt Disney characters. 
However even modern Gund bears are favoured by collectors, especially once the bear has been retired from the companies collection. I think this is due to the quality of the bears and also because they are so adorable and cuddly. 
An early Gund teddy bear is Teddigund in 1948. Although he looks far more traditional that the gund teds of today you can see that even then he had a certain charm. He is still made from Mohair and is fully jointed. 
After the second world war the company moved into using more synthetic materials and the style of bear changed, as with the Dreamies series of bears in the 1940's and 50's.
The companies famous ultra soft and huggable bears were first created during the 1970's and 80s when they began using multifilament, modacrylic fibres.
Gund Teddy Bears For sale
I like to keep my eyes open for retired Gund teds and when I do I will often put them up for sale here. 
I also like to show some of my favourite current bears for sale from this quality American company. 
---
If you enjoyed this page, please consider sharing
 it with your friends:
Back to the top of this Gund Bears Page
Back to Teddy Bears Home Page