Dark brown growler bear
by Debbie
(Queensland Australia )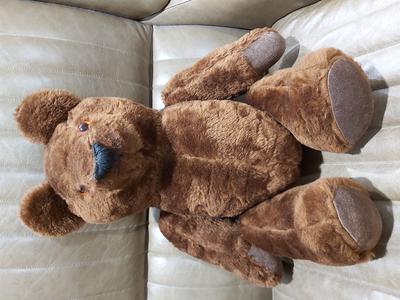 Dark brown growler bear
Hi,I found this gorgeous adorable fellow bear at the charity shop today,he cost me only $2 aus dollars.


I know nothing about teddy bears and would like to know how old he is.
He has dark brown soft fur,eyes with orange/red around the outside,he has half suede hands and full suede feet.his growler is working when tipped upside down.His nose is stitched with a very thick kind of black string and looks a bit messy,a loop comes down from his nose stitching down to his mouth and his mouth stitch goes through that.he doesn't have any markings or labels.
I really would like to know more about my bear as I absolutely love him,and would like to get to know him.
Any information would be fantastic!thankyou debbie