German teddy Bear?
by Karen Blackburn
(Stockbridge, Ga)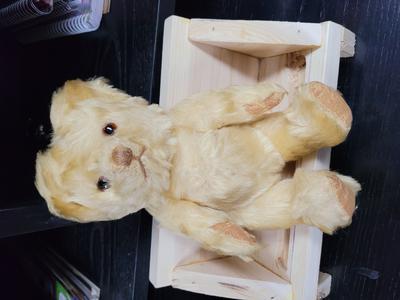 Is This A German Teddy Bear
My grandmother gave me this bear when I was born. She came from Germany and the bear was not new when she gave it to my mother to put up for me when I was a baby. I was never allowed to play with the bear but she kept it in a bag where no one could touch it. I am now 53 and my grandmother passed when I was young so I never got to ask her about it. It has movable joints, stitched mouth and nose. Approximately 12 inches long.has pads on hands and feet. Not sure if eyes are plastic or some other material. There are not tags or other identifiers.
Join in and write your own page! It's easy to do. How? Simply click here to return to I.D Your Bear.
If you enjoyed this page, please consider sharing
 it with your friends: