Little Chap
by Keith
(Spain)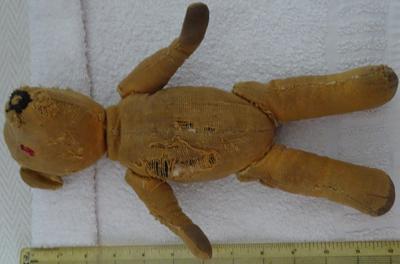 He is at least 74 years old may be older as I had him as a child and I believe that he may have a second-hand Teddy Bear due to the war.
He is well-loved and it shows his head is wood shavings and his body is stuffing the arms, legs, and head still move you can see that he was covered in fur but has vanished with use and love.
He is 30cm tall and in proportion, an extensive darning has been done over the years his nose looks original but not the eyes.