Brown Bear Help.. Who are You?
by Julie
(Fort Worth, Texas)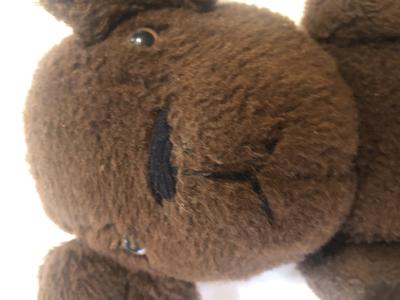 Found this bear at my mother in laws after she passed. No known personal history. Assume that this bear was purchased at either flea market or garage /estate sales over the past several decades as this was a weekend hobby for my in-laws. Any information on this little guy would be appreciate as the family is working through the estate items.

Bear is jointed.
Bear has beady eyes ..
Bear has a stitched nose and mouth
Bear has no tags.
Bear has no padded feet.
Bear has short nappy brown hair.
Bear is approx. 19"
Bear arms are approx. 8"
Bear legs are slightly longer

Looking forward to hearing from the teddy bear community!