Gund Teddy Bear-50+ years old
by Brenda D.
(Reading, PA USA )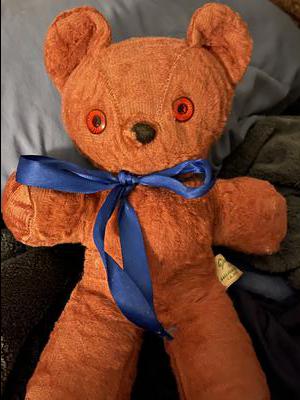 Teddy
I have a Gund Teddy Bear since I was a little girl. He has a Gund tag with the numbers T.M.#607.240.
He is in good shape, no tears, rips or stains.
He's about 12-14 inches, brown fur-the only thing I replaced was his bow.
I am curious if anyone has any further information on him.
I will attach pictures below.
I hope this post is looked at-I used as many words to describe him.
He was manufactured in NY.
Any background on him would be appreciated.
Thank you!