Anyone know what this bear is?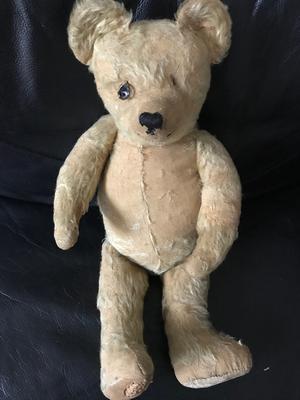 Light coloured teddy bear
Hello, can anyone help me please?
This bear belonged to either my mother or my father, I'm not sure which although I think it was my fathers.
They were both born in 1925 and recently passed away so I guess he was born in the 1920's at some point. He looks like he was very loved.
He is very tatty and sad now, missing one eye and exposing his stuffing in places.
The stuffing exposed on his feet and hands is wood shavings. He has one glass eye missing.