Couldn't leave These teds there....
by Paula shipton
(Wales uk)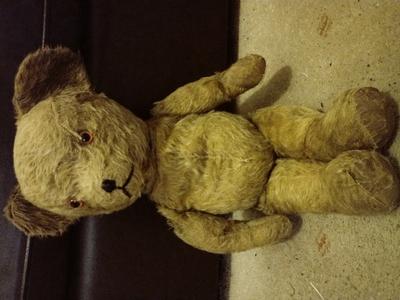 Little ted
My dad and i saw these two in a 'antique'shop i mentioned they should be loved again..guess what i got for christmas ...both are very hard and crackle when touched .both have very worn pads they have very different fur and bald in the usual places they are filthy too ,little ted has a'noise' box in his belly no longer working and big ted has a weird dip in the lower part of his head ? They have found their forever home now so would love to know more about them any ideas would be a starting point.thank you very very much
Join in and write your own page! It's easy to do. How? Simply click here to return to I.D Your Bear.
If you enjoyed this page, please consider sharing
 it with your friends: