small, 8" inch tall tan coloured bear.
by Pauline
(Victoria BC Canada)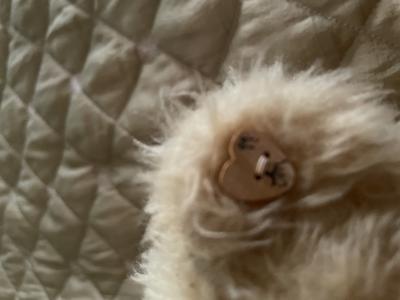 Ear tag
I'm looking for information about a small, 8" inch tall (if standing), tan coloured bear.
Feet and paws are long without pads.
Arms and legs swivel (discs inside).
Head is proportional to body's size and the face has small black bead eyes, a pronounced snout with black stitched nose and an upside down stitched T shaped mouth.
A tiny wooden heart is stitched to the ear with "99" and initials J(?)M in script.