Looking for more info about my bear
by Mike
(Chicago, USA)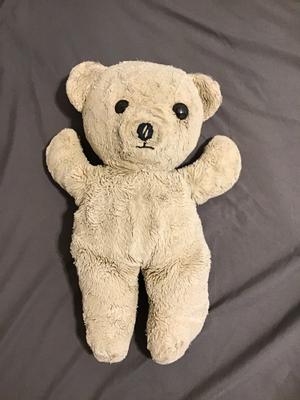 Front of my teddy bear
Have had my bear for almost 30 years now and was looking to see if anyone knew anything about 'em.


The story was that after I was born my mother had taken me to some sort of thrift shop and an old man that worked there said I absolutely had to have the bear. I think it was in more or less the same condition when I was given it (certainly wasn't new but likely was a bit cleaner!), so no idea how old it might be. No tags present so not sure of the brand either.
Anyone out there possibly have any info or a similar bear?