Rigby
by David Anthony
(Australia)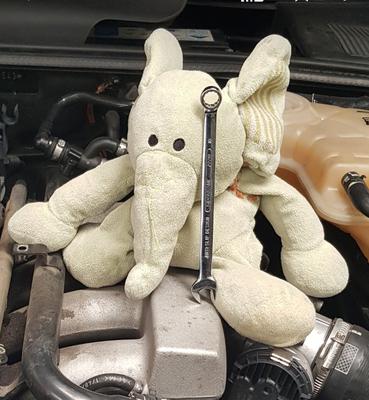 This was his very best friend in the world
Rigby is my 7old son's pet teddy that follows him every were.


He received him when he was born as a gift off his pop who since has passed on, but we know pop purchased Rigby new the the week our son was born 11/2013.
Around 1 month ago he was lost by the front office staff at my son's primary school and the little man is so sad.
We want to know if you can still get these bears or even one very similar maybe a Rigby look a like would mean the world to him.
He was around 10cm tall, he had 2 small coloured patch 's orange in colour stitched into his bum in the shapes of a small triangle and a small circle.
He has a very long trunk small black cotton style eyes.
My son is that sad he is not sleeping or eating properly and is very emotional constantly waking through out the night now with night mares about Rigby,we even put up lost teddy posters around the school with no luck.
Any help would mean the world to him and even me as father of a sad little boy.
Thank you for taking the time to read our message regards and God bless you.
David.