Giant
by RoystonH
(Western Australia)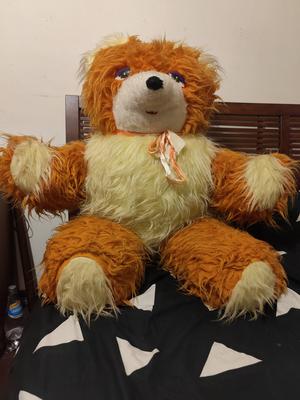 Good morning, I am trying to find out more information about a giant teddy.
He sits slightly over 800 mm tall and approximately 900 mm from fingertip to fingertip, overall length is approximately 1150 mm. Long hair, orange in colour with yellow chest, ears, hands and feet.
He was bought in Melbourne by Dad for Mum mid 1967.
What would be a reasonable amount for insurance purposes?
Any assistance/ information you can provide would be greatly appreciated.
Thankyou for your time.
Kind regards,
RoystonH.